Football for Peace

Football For Peace needed a handout explaing their diplomatic sports movement, inspiring people-to-people diplomacy and help understanding within marginalised communities, both locally and internationally.


Services Strategy, Concept Development, Branding, Design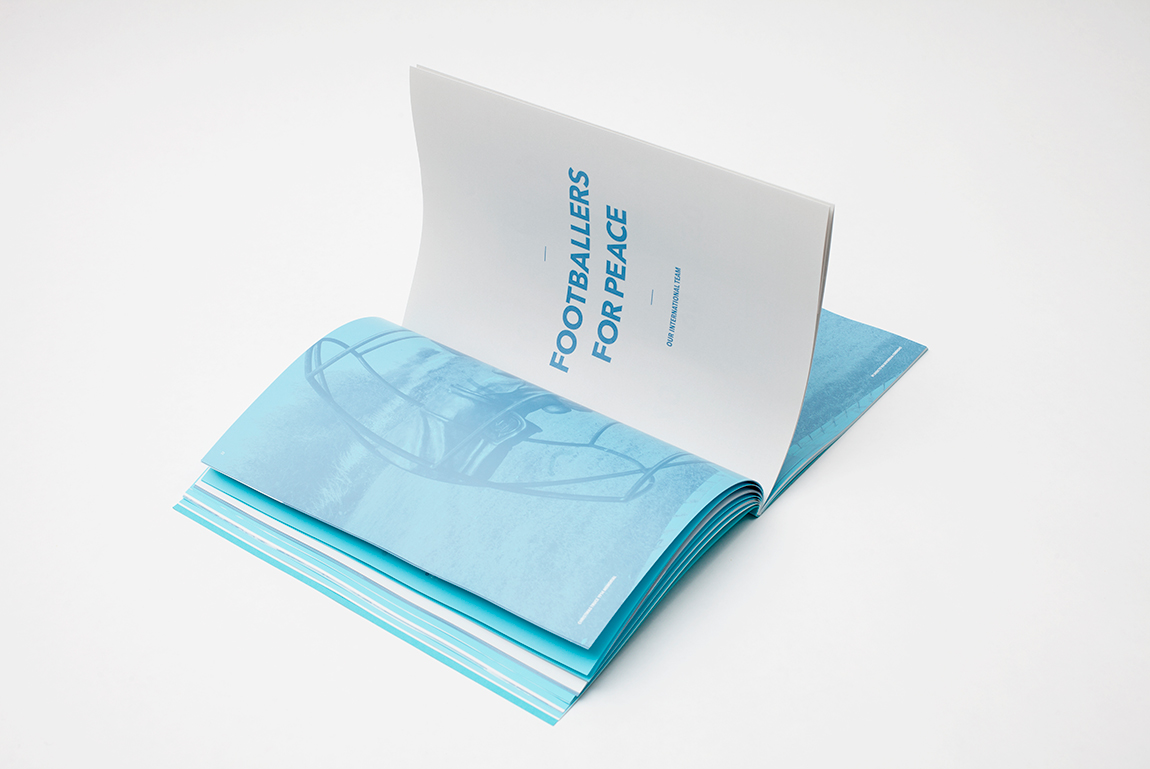 Football For Peace taps into the power of football to inspire greater understanding — bringing different sides together to find common areas of agreement and help facilitate solving these problems. Football For Peace works alongside governments, football federations, local councils and schools to apply their peace process. By lobbying and targeting disenfranchised communities in the UK and around the globe, they seek to influence positive social change and challenge the midst of future generations.

Titled "Creating Dialogue & Uniting the World". The overall brochure plays on the theme of uniting with one common 'goal' — bringing two sides together. The dust jacket uses an image of the "All Together Now" sculpture by artist Andrew Edwards depicting the Christmas Day peace match in WW1 and placed so that the handshake folds around the spine of the actual brochure. Highlighting the theme of bringing two different sides together.
The typographic composition on the cover is inspired by the same notion of two sides coming together. The spine acts as a halfway line of a football pitch and the words "Uniting the World" fold around the spine or centre point. The "Creating Dialogue &" is positioned at each side on the front and back cover which abstractly represents the goals of each side on the football field. The contents and corresponding section pages reference the back of football players tops with large numbers acting as section dividers.
The brochure is complete with a set of stickers of the Football For Peace international team which can be pealed off and stuck onto the inside pages in the corresponding numbers of each player — referencing the classic panini sticker albums.
In special collabarion with
RM&CO
&
Matt Turrell